Company Profile – DJK Electrical Contractors Limited
Established in 2005 by Douglas Williams, DJK Electrical contractors Ltd has grown to operate in all areas of the electrical industry. We pride ourselves on our professional, reliable, friendly service and have many satisfied customers that from initial meetings have continued to use our range of services.
Our aim is to ensure all our cliental receive professional advice and guidance to ensure there needs are met and all works are undertaken in a safe and professional manner and certified to comply with current regulations.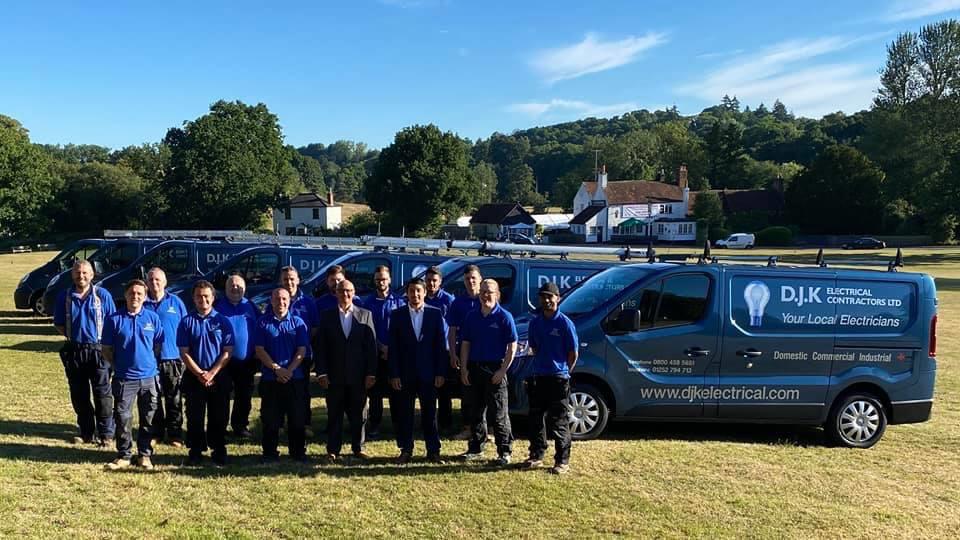 Douglas Williams
Douglas has over 20 years experience in the electrical industry having completed a full electrical apprenticeship after leaving school, working as an electrical engineer upon completion.
Having travelled extensively upon completion of his training and working abroad gaining experience of electrical operating systems in other countries he returned to a position of contracts manager for a large company undertaking and overseeing domestic, commercial and industrial installations. During his time as Contracts manager he was also trained on the design of electrical power and lighting installations along side a well known and respected electrical engineer.